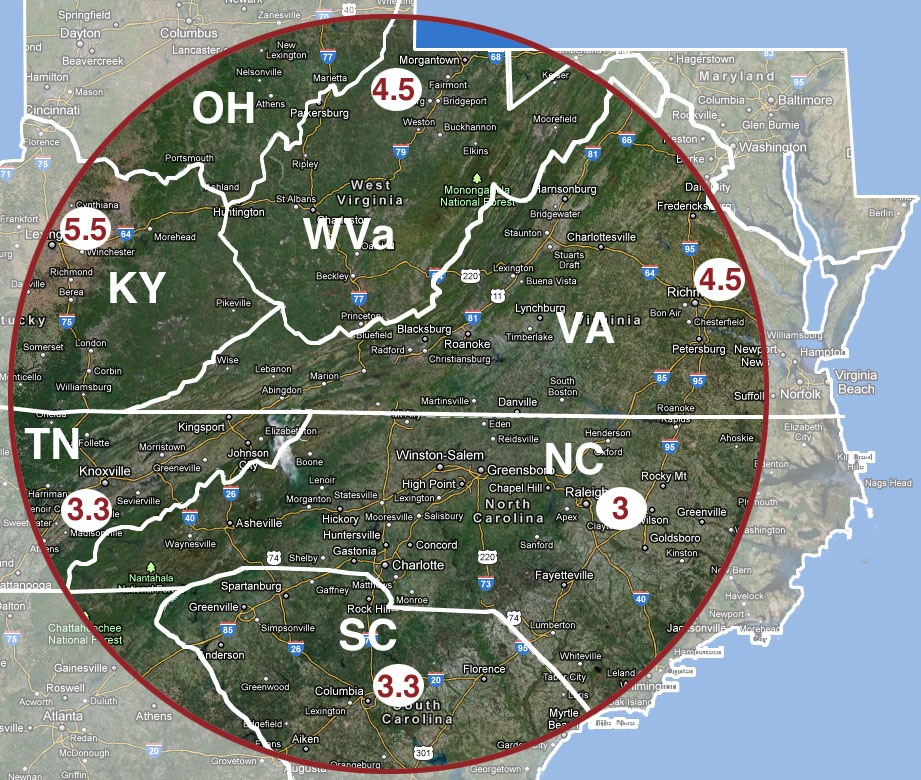 If you live in:
Virginia
West Virginia
North Carolina
South Carolina
eastern Kentucky
eastern Tennessee
southeastern Ohio
and you have the right kind of dog, you may be able to play a very important role in our fight against distemper.
Project Carré, our effort to prove the effectiveness of NDV-induced serum, has begun.
A veterinary clinic in southwestern Virginia has agreed to use NDV-induced serum and document the treatment of distemper dogs with written records, video recordings and laboratory tests. They have made a small amount of serum, but to carry out this study, they are going to need more.
That means they need donor dogs.
Donor dogs are young, healthy, large, mixed-breed dogs — unaltered dogs work best –  who are used to make the NDV-induced serum. They are injected with Newcastle Disease Vaccine and then 11 to 12 hours later, blood is withdrawn from them. The blood cells are then separated from the blood serum with a centrifuge. The remaining serum should then contain a previously unidentified material that can kill the distemper virus.
That is what we are trying to demonstrate.
This NDV effect was discovered by Dr. Al Sears in the late 1960s, and other vets, dog owners and rescue groups have reported that this serum has saved dogs from distemper, but until now this effect has not been thoroughly documented.
The donor dogs would only be used with the informed consent of the owner, and they are not harmed by this process. The vet techs who make the serum monitor the condition of the dog throughout the withdrawal. But these dogs are the heroes of this effort. We wouldn't be able to save so many dogs without them.
If you have a 10- to 12-month-old, mixed-breed dog, weighing 60 to 90 pounds, and you would like to help us document how dogs can be saved from distemper — or if you have other questions about this program — please contact me at ed.bond.new.york@gmail.com. If you live anywhere within the red circle on the map above, you are probably within a 5½ hour drive from the clinic.
More information about donor dogs and how the serum is made is available on these links:
– Ed Bond