Mhica Martinez of the Philippines first contacted us on May 9 through the Save Dogs From Distemper Facebook page about her dog, Keiko, suffering from distemper.
This week, she sent us these pics and videos about his progress. Keiko was treated at Pendragon Animal Health Group: http://pendragonvet.com/
---
May 9,2015
Keiko's First visit to his Vet He was diagnosed with Distemper.
---
May 11
On the 3rd day, he arrived home after the injection of NDV serum..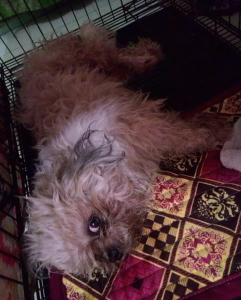 ---
Body is paralyzed. Only eye movement.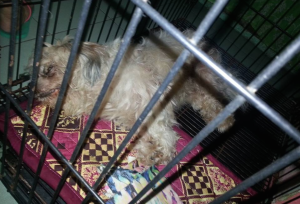 ---
First meal on the 3rd day of the disease.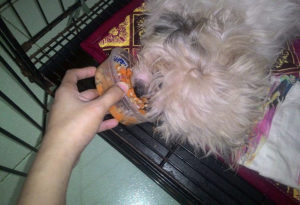 ---
This pic was taken after 3 weeks of the Vaccine.. He can move his tail and body. But he can't stand and walk. Appetite is good.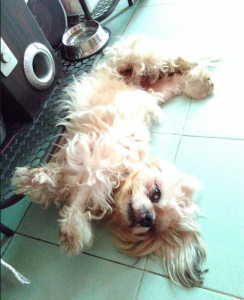 ---
Video taken last month. He can't stand, walk nor move his body. Only his head can move.
---
This video has just recorded tonight (July 27). Look how happy he was. We just took him to vet to have his 5-in-1 vaccine. The doctor said he can't believe that Keiko suffered from canine distemper.
I am so happy that he is now a survivor of that disease. I would like to thank you and also Dr. Sears. 🙂
God bless you!
---
I've been doing this for more than 7 years, and the message is still the same as when I began:
THERE IS HOPE FOR DOGS WITH DISTEMPER!
— Ed Bond
July 29, 2015