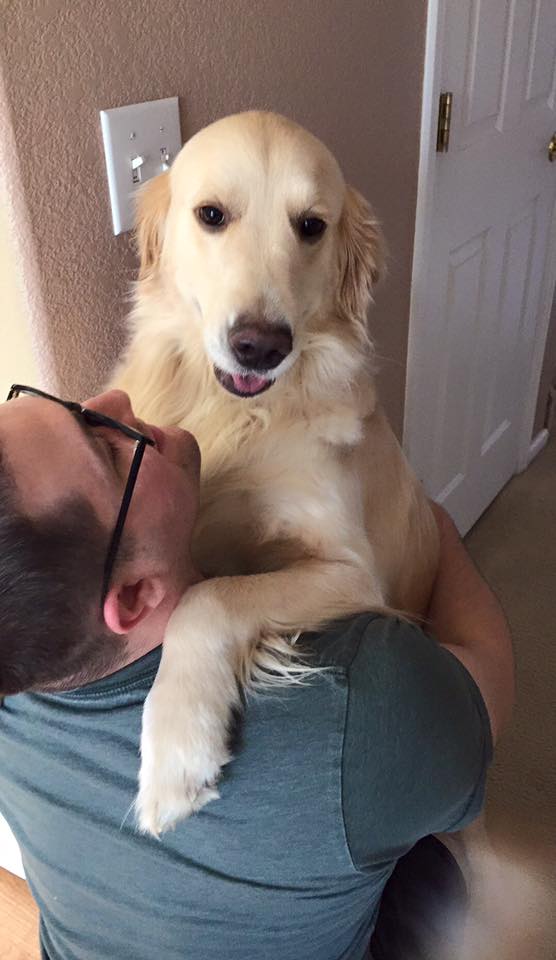 From Valerie Grzesikowski  – March 9, 2016
My husband and I will be making a sign and taking a picture with our distemper survivor! But I also wanted to share with you a little bit about her. We rescued Loucca in South Korea, when we lived there, when she was 4 weeks old. She had distemper. I found your website, and contacted Dr. Al Sears directly to begin asking questions. We couldn't give up on her! We found a Veterinarian just steps from our Villa in Korea, and he was aware of the treatment invented by Dr. Sears. Distemper is like a plague in South Korea, so he has used the Serum many times. She received that treatment, but then showed neurological signs, with muscle ticks. The Veterinarian immediately did the second option treatment, I am unaware of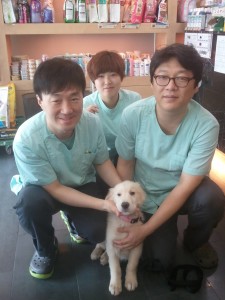 what it was exactly, because of translation difficulties with the doctor. He translated it as an anti-distemper serum. Not as strong as the one invented by Dr. Sears, but a last hope. Just a week later, Loucca tested negative for Distemper!! She was tested weekly for 3 more weeks, and continued to test negative. The doctor there did say that since she did have neurologic distemper, she wouldn't live more than a year, another doctor said MAYBE 6 months. Even Dr. Sears said that he has never had a dog live through neurologic distemper, unless a spinal tap was done, and once the brain has been affected, it's always fatal.
Loucca just celebrated her 3rd birthday yesterday!! She has been the exact same as the last day of her treatment!! It is a miracle, the neurological distemper never progressed!! An 85 lb Golden Retriever that acts just like every other dog. She has slight muscle ticks, but they don't affect her day to day activities one bit! I will attach a picture of her with her savior doctors! 🙂 I have told every one of her Veterinarians about your website, and they all informed me they never knew about any of the treatments. Loucca is walking proof that there IS A CURE! Thank you so much for your website. Without your site, it is likely that Loucca wouldn't be with us today.
I attached a picture of Loucca the first day she tested negative after her distemper treatment!! and also yesterday for her 3rd birthday!
Thank you,
The Secor Family
#distemperdogs #lovedistemperdogs